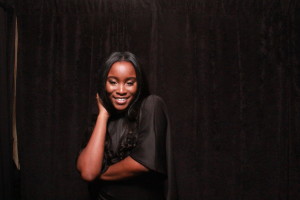 Jacqueline Roberts is a New Yorker attending school in Pittsburgh, pursuing her dreams in travel, lifestyle & fashion. An avid reader of All Things Condé Nast, especially Vogue and Traveller. A junior Journalism major at Point Park University looking forward to visiting the top international media sites, specifically in London, Bruges and Amsterdam. Expecting to take cliché photos in a red phone booth in London, dancing in a field of tulips while eating chocolate in Amsterdam and casually riding in a gondola on the canals in Bruges. Follow us, and whatever else we can stuff into our carry-on, on this two-week journey across Europe! Stay tuned to see photos and updates on our Instagram page, Imported Melanin.
---
19 May, 2016
Don't Worry I'll Be Back!
Today is our last day in Amsterdam. A Day to Explore (and of course shop) but before the fun, I had to make a quick little double take back to Ketchum to retrieve my much needed umbrella (if you don't pack anything, pack an UMBRELLA).
After retrieving my necessities, I headed back downtown to Museum Square to visit the Rijks Museum and the Van Gogh Museum. I spent four hours at both museums and enjoyed every minute of it (except all the stares you had to walk up). In the Rijks Museum, I really enjoyed the Journey to the Mini Dress exhibit. They even had a runway show of dresses from the decades. It was stunning. Click this link to see it! At the Van Gogh museum, I was sad to miss out on the Starry Night and Bedroom paintings, but they were in Chicago. I did, however, enjoy the experimental exhibit they were showing, Easy Virtue Prostitution in French Art. This exhibit was so intriguing and interesting because it went through time with color coordinated sections that showed you the often hidden relationship between women (and the exploration of the female body) and artists. If you are in Amsterdam before June 19th, definitely check out this exhibit.
Now of course the part you've all been waiting for… Shopping! I got my last minute souvenirs and got to visit some European shops like Bersheka and Pull & Bear. I spent most of my time in Bersheka, and I ended up buying most of my clothing items from there as well. I was happy to stock up on some new fitted jeans (if you know how hard it is to find some nicely fitted jeans, you will understand), and some summer pieces like shorts and oversize light t-shirts. Euros well spent.
We ended our last night with a farewell dinner cruise on the Dutch canals. It was so beautiful and I wouldn't have ended my trip any other way (besides me getting lost and our tour guide Joost coming to my rescue). Getting to share a delicious three-course meal (and all the wine you can possibly want) with everyone and seeing all of our hard work pay off was priceless. I couldn't be more appreciative to Helen, Jan, and Bob for putting together such a once-in-a-lifetime trip for us. Don't worry Amsterdam (and Bruges and London oh and France) I'll be back!
---
18 May, 2016
I Had Dinner on Top of the City
Today we visited our last two media sites of the trip –kind of bittersweet. First, at 8am in the morning, we took the tram to Ketchum Amsterdam. (Yeah definitely not biggest morning person). I was excited to see how a company that started in Pittsburgh has grown to becoming an internationally recognized agency –actually among the Top Five Agencies in the World. We talked to Tim, the CEO, and he immediately jumped in with questions and scenarios –I almost felt like I was back in school. But, it was exciting and interesting, and above all I wanted to learn and grasp all the things he was communicating to us. I've learned throughout this trip, as we continued to go to more and more agencies that I wouldn't at all mind working at one and evolving creatively. Afterwards, we talked to Yuting Pan, a 23 year old international employee working at Ketchum. She asked us to do a little brainstorming on a pitch that she had to finish in a month, for her client IB, International Baccalaureate. The presentation reminded me how much I loved creating and developing new ideas; I enjoyed doing the same thing for my Marketing based curriculum back in high school.
After a nice lunch at Ketchum, we headed back downtown to our next and last media stop, World Press Photo. The 2015 exhibit was held in the Old Church and it only gave it more character. It was absolutely amazing to see such inspirational photographers and photo journalists doing the things that love to do in such trying circumstances. Seeing a foundation that began in 1955, develop into something that is offering opportunities to the world to see a glimpse of the other side that they are not used to seeing, is absolutely amazing. This reminded me of a the first time I saw the photos of a photo journalist who did portrait work of burn victims in the Muslim community – I wanted to travel the world and expose things just like that. I was so grateful for being able to see the exhibit. I think I took the longest time at the Returners from the Bush, the Child Soldier War led by Joseph Kony in Unganda. I read all four stories, and all I could think of was how passionate I was to make a change and bring awareness to the same issue five years at my high school.
After leaving the World Press Photo gallery and getting stuck in the rain (I forgot my umbrella at Ketchum), I took a short little trip to see the Tassen Museum.  The Museum of Bags and Purses had to be the highlight of my trip. And no it was not because I got to see the famous Sex & the City 'Cupcake' evening bag studded in Swarovski crystals, but because ever since I was a little girl I have had an acute obsession with bags and purses. I can honestly thank my grandmother for creating such a monster, but who can blame such a nice (young) lady.
I then walked over pass the Dam Square and had dinner at blue˚ Amsterdam. This just added a cherry on top of my day. It was four stories high (it could've been more) and had a 360 panorama view of the city of Amsterdam. I'm happy I put this on my Amsterdam Bucket List. "From this point of view, the city looks great." I ate the Blue Amsterdam Sandwich with roasted chicken, tomatoes, rocket, piment d'Esopelette mayonnaise and crisps (chips). Looking at the view and listening to the chill tempo music of neo-soul mixed with soft classic rap and some acoustic melodies made me feel like I found my new happy place.
---
17 May, 2016
I Sat in a Dutch Newsroom
Today we went to see two of the top newspapers in Amsterdam. First up was Het Parool. (Well they are both in the same building because they have the same owner.) We got to hear from the manager Vincent Smits, who let us in on some of the key things he and his team look for when hiring a potential candidate. This 75 year old newspaper was interesting because it approached news in a different way. They pride themselves on their selection process of writing subjects which makes them different from the other newspapers in Amsterdam. My favorite part about this paper was its City Guide section. I especially liked the female food critic because it must be nice going around to different restaurants and getting to taste some of their signature foods before everyone.
But out of the two, my favorite was de Volkskrant, or the People's Paper. We talked to Melle Drenthe the Assistant to the Editor-in-Chief who filled us in on the different segments the paper has to offer its people. I really liked how they had two interest based magazines, Sir Edmund and Volkskrant Magazine. The Volkskrant Magazine is what their audiences read the most, featuring articles on topics such as leisure, fashion, food and culture. I liked this one the best because if I were to ever work at a newspaper, I would like to work in their editorial or magazine section. I wouldn't mind working with a paper similar to this one, because I felt like it has a strong foundation in media, they want their writers to be connected and able to grow with the team, and finally de Volkskrant embraces change. Two examples, one being their Vonk segment where opinion articles are published, caters to those readers who prefer op-ed pieces. Another example was when they noticed publishing a separate collection of articles catering to all interests would be better on its own – Sir Edmund.
I also thought it would be cool to add some tips on getting the job at anywhere from a media agency to a newspaper or publishing house.
TIPS ON GETTING THE JOB
At a Social Media or Advertising agency
Do your research on the company, their brand, the position you are apply for, and if possible the person that will be interviewing you
Prepare your Cover Letter, Resume, CV

Have a few people read over it

Don't be afraid to stand out
Stay active on social media, but most importantly CLEAN & PRESENTABLE

follow the company, some of the people you'd like to work with in the future

Dress the part

do some research on their aesthetic and culture in the workplace: are they more dressy casual or business attire
---
16 May, 2016
I Lived My Dream Today…
OK, I lived one of my dreams today- visiting a large university and having a lecture in a large lecture hall, and what better to do it in another country! We visited Vrije Unversiteit Amsterdam today and Dr. Jolien Arendsen, of the Department of Communication Science, gave us a lecture on Dutch media including television, newspapers, social media outlets, and how the Dutch utilizes all of it. Let me tell you a few of the interesting comparisons that stuck with me.
#1: Similarly to the United States first amendment, in the Netherlands, an important article was 7.1 which stated, "No one shall require prior permission in order to reveal thoughts or feelings through press, taken into account ones responsibility…"
#2: Since 2008, Dutch television had to meet social, democratic, cultural needs of Dutch society by offering balanced media
#3: Compared to the United States being number one, the Netherlands is number six at the rate media in consumed
#4: The Netherlands currently has twelve national publishing newspapers; it was thirty in 1987
#5: Sorry Apple users, but Android is bigger in the Netherlands (wam wam wammmm)
After my dream lecture concluded, we took a free ferry over to the art district in North Amsterdam, NDSM. The Eastern Docklands has turned what was once industrial shipyards into an entertainment grounds for the arts. Festivals and performances often take place here, but what the true hidden gems are the abundance of open space filled with animated graffiti art lingering the outsides of the old shipping containers. What also caught my eye, were the refurbished shipping containers turned apartments for locals and students. These multicolored stacked containers make you wish you lived in one of them. (I know it's weird wanting to live in a shipping container).
As we kept exploring, we came across this Cultural Café Restaurant called Noorderlicht. This renovated greenhouse looking building, was filled with locals enjoying drinks and a mix of cultural dishes like Mexican food and some traditional local fresh foods. The two story open café restaurant looked onto a body of water and was soaking up the beautiful red orange Dutch sunset while a mix of Merengue and Bachata tunes played in the background. I loved this place because it just felt like they knew your name and appreciated your business. Look out for my article on NDSM.
---
15 May, 2016
I Read the Original Diary of Anne Frank
Today, we had an exciting jam packed schedule. Since we didn't have time to go to Zannse Schans yesterday, we went today! Let me just say, I really enjoyed seeing some of the well-known Dutch traditions like the original wooden windmills, a ton of wooden shoes, and of course lots and lots of cheese. First, we went to the cheese factory and got to listen to a cheese presentation. I didn't know making cheese was such a process. Afterwards, I bought three different types of cheese, the aged sheep Gouda, herbs and garlic Gouda, and last but definitely not least, the cow smoked cheese. SO worth it. Oh, and I got a cheese slicer! (how else am I supposed to eat the cheese?) We then went to De Kat, the paint mill. We talked to the owner of the windmill and he gave us a brief windmill presentation on how his mill has been one of the most important mills in making tons of different colors of dye. It is now the last paint mill in the world. Lastly, we walked over to the Clog Shop where we had a wooden clog demonstration. I thought it was so cool how they use two main machines to make each pair of clogs. They also start off with wet wood –really the guy demonstrating blew water out of the unfinished clog to show us how soft and easily manageable wet wood is.
After Zaanse Schans, we headed into the city of Amsterdam and took a canal boat tour! I think it was just as exciting as the canal boat tour we had in Belgium. For about 45 minutes, I basked in all of Amsterdam's beauty. The housing lining the canals just give so much history and character to the cobble stoned streets of Amsterdam. I found it interesting that some of the houses, though, are leaning forward because they are built on stilts that run deep into the ground into the canals. Then it hit me, I saw the one thing that I came for. It was love at first sight – the Tassen Museum, the Museum of Bags and Purses. I will go back before this trip is over!
The 2 hour wait was well worth it. After standing in line admiring the Western Church (Anne Frank's statue and the steeple she would gaze at through her attic window), entering the Anne Frank Huis (house) had me at a loss for words. Walking up the steep stairs for the three floors was almost surreal. At the end of walking tour, I got to see actual copies of Anne's notebooks that she wrote short stories in, letters to her friends and family, and of course her thoughts about the war. I read the original diary of Anne Frank –saying that still sends chills up my arms.
From the Anne Frank House we went to dinner at Maximiliaan with Alumni living in Amsterdam. I thought it was cool to eat in a place that once was the original brewery for Heineken. We ate with Matthew, who graduated with his Masters in Criminal Justice and his wife Naomi and Minouk, who graduated with a degree in dance but she now does event planning. I really appreciated talking to Matt and his wife Naomi because they gave really good incite in education and what to do afterwards with it. They also gave some advice on living abroad, and the most important thing I took from that was learn the language of the place you are trying to go. So I guess I'll learning Italian and brushing up on my French soon.
We ended the day taking our first tram ride using the 13 and transferring to the 12. Once you get the hang of it, it's similar to navigating the NYC metro and subway systems. As a New Yorker, the only thing I found a little challenging, was the public transportation maps in a different language. But hey, when in Amsterdam, learn how to read Dutch or get lost!
---
14 May, 2016
I Want Those at My Wedding…
I really wanted to stay in Bruges, but another country awaits! We took a Motorcoach through the Dutch countryside, and Summer, our lovely tour guide, briefed us on some facts about the windmills used in the Netherlands. CLEANWIND, was the brand of newer windmills that was often used to generate electricity and clean water supply. The older windmills, in contrast, were wooden and was sometimes churned by hand (early on in history). (picture of country side windmills)
We arrived at the Kuekenhof Gardens  where the crisp air and wind greeted us. I was so ready to see all the different breeds of tulips. Summer told us, there were over 2000 breeds of tulips in the gardens. And she was right, I must've saw ten different types and shades of violets, yellows, pinks, oranges, reds and whites. They were all so breathe taking. They even had really intriguing names, like a dark purple tulip was named after Van Gogh, a bright yellow mixed with red tulip was named Ballerina, and the golden yellow tulip was named Exotic Sun. I could imagine an array of tulip arrangements at my wedding, especially the tall white soft peddled tulips that swiftly swayed in the wind named Largo. I want those at my wedding (a girl can dream right?).
After the Kuekenhof Gardens, we got to settle into our hotel (actually named the biggest hostel in Amsterdam for the past three years). We were to meet at BRET, for a group dinner. This restaurant was such a cool place, it was so industrial and multipurpose looking, that the accents of green plants along the walls and in the corners made it so much more welcoming and relaxing. A big red, two storied place made out of recycled shipping containers.  All I could think about was HGTV comes to Amsterdam. The food wasn't too bad either. I had an asparagus and red pepper cream soup for an appetizer, cannelloni stuffed with spinach and ricotta cheese for the entree, and for dessert (the best part) chocolate pie which really was similar to a molten chocolate cake but better. As soon as you cut through the dessert, warm dark chocolate seeped through onto the plate, colliding with the cold vanilla ice cream. It was so tasty!
---
13 May, 2016
Does Bruges celebrate Friday the 13th?
Well I'm not just going to give you the answer that easily. OK let me start from the beginning.Today is my second day in the beautiful Bruges, Belgium (well my first full day). Our lovely tour guide Summer, took us on a brief walking tour early this morning followed by a canal boat tour on the winding canals. Watch our quick time lapse of the canal tour below!
People say Bruges is the "Open Air Museum" because of all the reconstruction taken place after the war which restored most of the historic buildings. If I was never told this, I would still bask in all of the beauty Bruges has to offer (whether its real or not). I got to see some historic landmarks like the Belfry, the Basilica of the Holy Blood, the Church of Our Lady, and of course the Michelangelo sculpture of Madonna and Child. Afterwards, it just kept getting better, we went to the Choco-Story, a whole entire museum of chocolate! And yes, we got to take home a free bag of chocolates of our choice. If you're wondering, I chose the Caramel Milk Chocolate pack.
Not anything could put a stop to the beautiful afternoon we spent in Bruges. After the chocolate demonstration, we walked around and tried some local Belgian waffles (wafels). The decadent sweet taste of the warm waffle topped with fresh strawberries and chocolate couldn't have been better – oh and how could I forget the whipped cream!
I haven't forgotten about the opening question –here it comes. After stuffing our faces Belgian style, we walked into a tattoo and piercing shop. So, usually in the states tattoo and piercing shops will celebrate Friday the 13th by having some sort of special –one tattoo for 13 dollars (including tip 20 dollars). So I inquired about this, and you know what the owner told me? He said unlike the Americans, we do not celebrate it. I wasn't offended by his comment because I don't celebrate it either, I just thought getting a tattoo in a different country would be a cool way to commemorate my time abroad.
To end the evening, of course I went shopping! I found this really cool Belgian brand store, MEXX. It was like a cross between Zara and Topshop. So of course I had to try on everything! I finally purchased a pair of perfectly indigo blue jeans, a dusted baby blue asymmetrical button-up, and a linen and cotton blend oversize white button up. Summer here I come! (and I'm not talking about our tour guide.)
---
12 May, 2016
It's so Hard to Say Goodbye…
Yes I just made a Boyz II Men  reference in talking about my last day in London. Waking up to the sunrise in London on this beautiful morning has solidified my time here. Walking around Euston Station and just taking in everything has given me time to reflect and appreciate the time I have had here and all the great connections I was able to make.
Hopefully you have been following us on this journey so far, but if you haven't welcome! You know I had to make a last minute shopping run! Yeah yeah I know what you're thinking, how could she have time to go shopping if she's leaving today, I made time. I always say –there's always time to shop.
I wasn't able to go to all of the shops and see all of the European brands. I saw these really nice jeans in MANGO, so I after getting off the tube at Oxford Circus, I ran into MANGO. I have to say unfortunately the ripped jeans did not fit me right so I opted to get a really cute loose fitted white t-shirt (insert photo OR London Clothing Haul)
Glad to say after rushing back to the hotel, I made it back in the nick of time with literally one minute to spare, I had just enough time to grab my luggage and head to my next destination!
Riding in Mercedes Benz vans/coaches still have not gotten old to me while abroad. We arrived at the White Cliffs of Dover and after what it seemed like 10 or more security checks, we boarded the SPIRIT of France – a P+O Ferry. First of all, let me just say this ferry was not what I expected at all, it was like I was walking onto one of the ships in the Carnival Cruises fleet –it was HUGE.
My dreams have been answered – well at least for the 30 minutes we waited for our luggage – I was finally in France. Calais to be exact. From there we board another coach and took a little road trip to Brugge (Bruges), Belgium.
Group din din at Bristro Den Huzaar then night stroll through Bruges streets
---
11 May, 2016
#GIRLBOSS in London
Today is our last full day in London, but luckily it was spent at two media agencies that left me absolutely speechless. First up was Battenhall LONDON. This communications agency, specializing in social media, was nothing like I expected. Drew Benvie, Founder and Managing Director, spoke to us about the company and how it all started. The best part about hearing things from the top dog was being able to hear all the behind the scenes, leg work it took to get there. Inspirational, Benvie truly was, and so was his team. My favorite part though about the presentation was hearing from Michelle, who along with two other team members of Battenhall LONDON, talked about House Social Media and what they as individuals bring to the table. This was so interesting because even though all of the employees Benvie chose has exceptional skills in social media and media relations, but they also have their personal interests that they have as crafts and can integrate those into the team aesthetic. Michelle received her degree in fashion textiles and has her own online fashion business, Silence & Ivory. I felt really inspired to hear this because I felt as a female in this industry I could do the same thing – have my own personal interests but still be a part of something bigger.
Next was BMB, a really interesting advertising agency. Here, similarly, we received a presentation of an inside look of what the agency does on a daily which included projects from the creative teams and finally a talk with the brilliant man behind it all –Trevor Beattie, founder of BMB. The most intriguing part about this was ultimately hearing from Louise Sloper, Head of Art. I guess the theme of today was influential women in the media and advertising industries, because I found so much wisdom in Sloper and Michelle. After the presentation, I got to sit down with Louise and she offered some more advice as a successful woman in the industry and those inspiring to make it. Below is a clip of what Sloper had to say.
---
10 May, 2016
The Queen Had a Garden Party Without Me!
Today I got to see the Changing of the Guards at the Buckingham Palace. When we first got off the tube, we walked through Green Park and it was just filled with willowing green trees and plush green grass. It was a sight to see. Once we approached the Palace, there were much more security than normal, Ed told us, because the Queen was having a Garden Party. We walked to where the guards road into to make the change. All of the horses were beautiful black stallions, it must be a job grooming them!  After seeing a brief Changing of the Guards, due to the rain, we went to the Tower of London. I got to tour the Tower of London and the Prison/ Torture Tower. I also snagged some souvenirs: a shot glass from the Tower of London and a figurine of a Red Telephone Booth! I forgot to take a photo in one, so I thought the next best thing would be a miniature!
We then headed to Shakespeare's Globe, but on the way we found a really cool market – Borough Market. So many different vendors selling everything from specialty foods and spices, to teas, to pastries and desserts. I got to try some vegetable pad thai and I bought some tea to bring home!
PLACES YOU MUST VISIT WHILE IN LONDON
Well these were the places we visited and recommend to you!
Borough Market

Try some great foods, desserts and pastries, coffee, and local beers
You can also buy from local vendors and get souvenirs like tea or handmade jewelry

Tower of London & London Bridge

There is a tour available by the Beefeaters showing you the Tower of London, Her Majesty's Palace and the Prison/ Torture Tower

Buckingham Palace

You will be able to see the Changing of the Guards
Also you will walk through the beautiful Green Park

SoHo
Brick Lane Market

If you couldn't get enough of all the shopping in SoHo

A London Pub
A Fish & Chips restaurant

North Sea Fish Restaurant
---
9 May, 2016
Touch down in London Town! Today was our first day in London. Hopped off of our plane, did all the airport things us world travelers do, and now is the fun part! We greeted our tour guide Ed and he took us on a coach tour of London. Let me just say how knowledgeable Ed is, I learned so much just on the first day. Let me tell you a few of the facts that stuck with me, before we get to what we all have been waiting for- SHOPPING!
Fact #1: On the London Eye, every one of the 36 (37 if you count the city of London) wheel carts, represent each of the boroughs in Greater London.
Fact #2: The Thames River was the only river bombed during war, and it was rebuilt by an 80% female team. It is also self-cleaning.
Fact #3: The flag of the United Kingdom is not a union jack, despite popular belief, because it is only called that when the flag is hung aboard a boat/ship.
Fact #4: The guards on horses are often referred to as "tin bellies".
Fact #5: Formally the home to Harry Potter, the City of London School is now a bank.
TIPS FOR SHOPPING IN SOHO, LONDON
Or anywhere else in London
Have your currency handy

it is helpful to already have your currency exchanged to pounds
Don't worry if you don't though because there are Currency Exchange vendors available all around SoHo, but they may charge a handle fee

Keep your monies and cards safely stored

Be aware of the London styled Times Square

Visit shops you may not have at home

Some UK Brands that may not be outside of the UK: Primark, Office, Mango
Some UK Brands that are available outside of the UK: H&M, ZARA, TOPSHOP, River Island

Wear a sensible OOTD

your outfit should always be ready for the London showers

Remember what Tube stop you got off of (Oxford Circus, Lancester, Court Road) and what Tube stop you need to get to after you're done spending all of your money
Don't be afraid to ask for directions or help
---
8 May, 2016
Happy Mother's Day to all of the hard working and dedicated mothers out there (especially my own). Hopped on a plane at JFK, with a dream and my passport. Ready to see what London Town has to offer, but first I enjoyed a complimentary movie and some much needed rest. I also made a list of what I might like to do – a London Bucket List so to speak. I'm glad I packed my own snacks because something went wrong where the airline mixed my meal up and had me down for vegetarian. I don't mind most vegetarian dishes, but this is airplane food –already prepared food that has just been kept warm. Not the best food in the world. Check out our tips below for your next international flight!
TOP 4 TIPS FOR THINGS TO DO ON YOUR INTERNATIONAL FLIGHT
Rest Rest Rest Rest and again rest some more
Utilize the complimentary flight entertainment

You can watch those movies you've been wanting to see since they left the theater
Catch up on your international news and weather
Missed your favorite show – don't worry they'll have some of network series available
You can even listen to music

Snack
Make sure to pack your own, the airline may not have something you like available
Look up some Things to Do for your trip
Places you'd like to visit
Restaurants you'd like to eat at
---
7 May, 2016
This is the 24- hour mark until we leave fro Europe! I very excited to share this experience with you all and here are a few things you can look forward to seeing as you live vicariously through us at Imported Melanin.
First things first, we will be documenting daily here on our blog as well as our Instagram @ImportedMelanin. Miscellaneous food photos, maybe some OOTDs, our daily experiences and tours throughout London, Bruges, and Amsterdam!
We also cannot wait to share with you what we learn about the various international media in comparison to those we are used to in the United States.  We are scheduled to have four days where we tour the different media sites and agencies, one in London (which will be first), one Uni lecture in Amsterdam, and the last two will be in Amsterdam as well.
Here on Imported Melanin, we also love to listen to music and discover different genres here in the United States and abroad! We plan on writing an article on "Music in Amsterdam" so definitely stayed tuned for that – you might even have a chance to learn more about an Amsterdam native producer.
Ok, enough of the announcements and what's to come.