---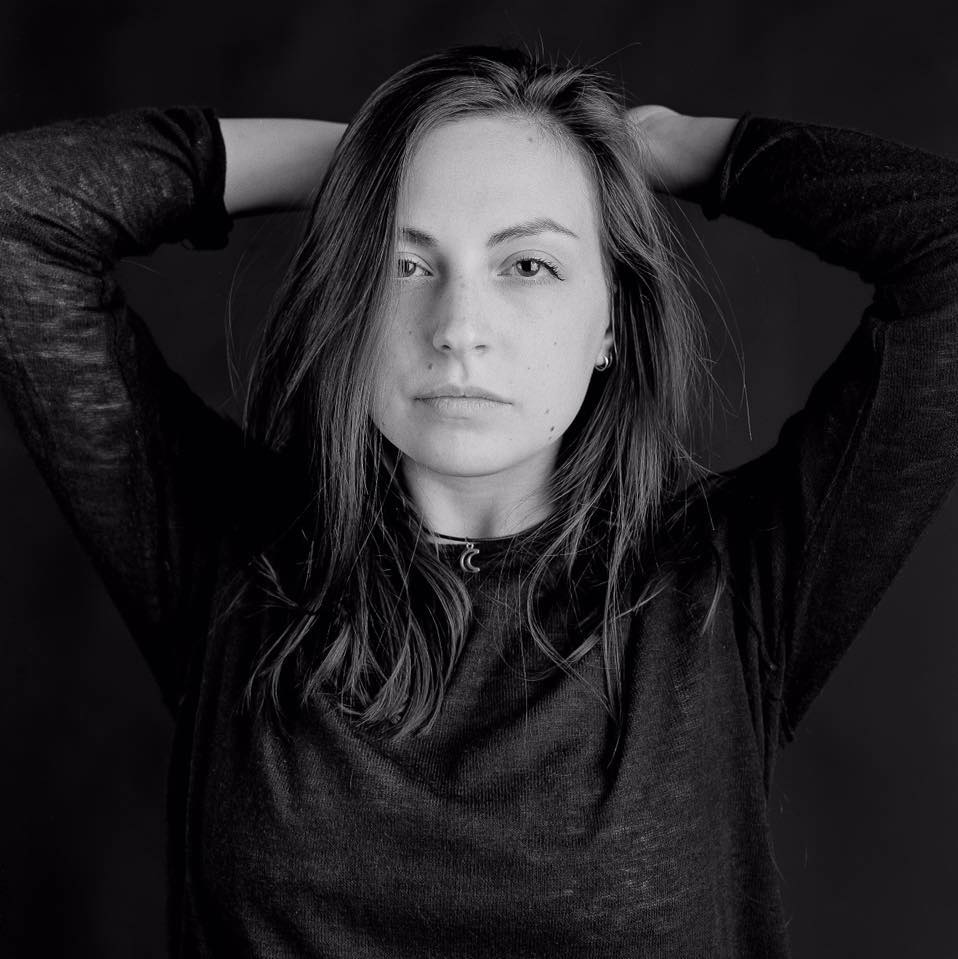 Hannah Altman is a senior photography major from New Jersey.
She is an internationally published and frequently exhibited photographer currently living and working in Pittsburgh, PA. She is a fine artist whose work explores female experiences and relationships through environmental portraiture. By blending fine art and social commentary, Altman creates a visual dialogue about societal structure relating to the perception of the human body.
Altman is a freelance contractor for numerous companies, as well as head photo editor at The Fix (Point Park University's art magazine), in addition to being the co-founder, CEO, and curator of Pulp House, an art space in Pittsburgh. On rare occasions she breathes, sleeps, and eats.
Hannah is an avid traveler, usually leaving the country twice a year to explore her surroundings through her camera lens. Altman believes in the power of photography as a tool of communication, as exemplified and accompanied by text through this travel blog below:
---
5/8/16: Pre-trip blog entry
Hello! I'm sitting in the Pittsburgh International Airport, waiting to depart for London. I am so very excited to be embarking on this journey, and it is even more exciting that I get to have this experience through a more specific, media related lens. I have never been to Europe before, so the fact that I get to experience three new and entirely different countries is what I am most excited about for this trip. Whenever I travel, I tend to go to countries that are a little bit off the usual travel path, such as Australia and Israel. I'm excited to experience Europe for the first time! I think the culture of all of these countries will be so exciting to absorb. I plan on not using my phone at all during this trip and instead documenting everything with just my camera. I am doing this as a way of really trying to experience my surroundings with minimal distractions. I am a firm believer in the idea that smart phones really distract us from the world around us, so I really need to take this time to absorb everything just take photos, because to me that is the best thing I could possibly do with my use of time. Photography is such an important part of my life, so I am really excited to apply my passion in a bunch of places that I have never been in before. I am so antsy to get onto this plane and get going!! Woohoo!!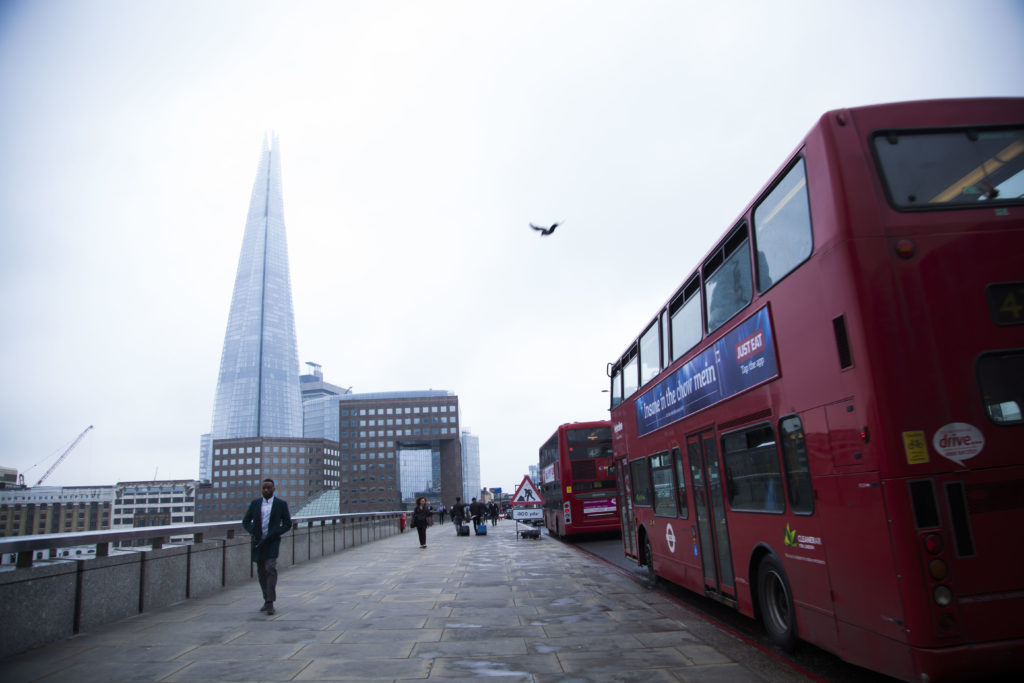 5/9/2016: Day 1 in London
We've just landed in London and I am so so excited!! I tried sleeping on the plane to no avail, unfortunately. So today I was a little bit out of sorts. We landed after two very average airplane meals at 8:30 in the morning London time. We were running on purely adrenaline at that point, and that's what got us through baggage claim and customs. Once we were finished there, we immediately got onto a great, comfortable bus to take a tour of the Greater London area. I fell asleep many times on the bus unwillingly. We drive around Big Ben, the London Eye, Westminster Abbey, and a bunch of other historical buildings that have mean nothing to me. Very gorgeous and irrelevant.  Being in the tourist part of London is truly like time travel and I am enamored. It is fabulous and I need to be carrying a sword. All of the streets here are so tiny and cozy and I want to stretch my arms to touch both sides at once. It really is unlike anything I have ever seen. I get the hype. I really do. Jet lag kept pulling my eyelids down all night, but we went to a fish place which was of course awkward at first for me. I ended up having a great meat free meal and got drunk off of some fabulous white wine. I wandered home in the damp weather in a happy daze. These are happy days. May it only grow stronger.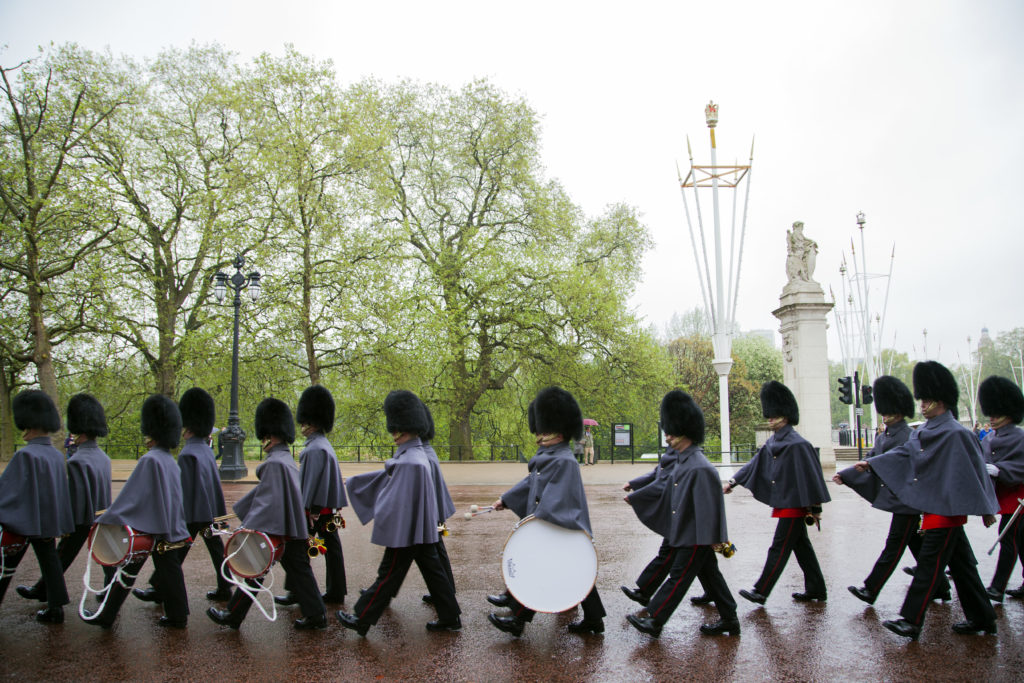 5/10/2016: Day 2 in London
First full day in London! We walked 10.2 miles total today. My feet are feelin it. We woke up early to eat weird eggs and beans before leaving around 9:30. We took the tube (a cleaner, more polite NYC subway) to walk through Green Park and see the changing of the guards, which I didn't really care about but was happy I saw. That's just a Thing To Do in life. Done. From there, we explored London Tower, where we walked through rooms where people got beheaded and animals ran wild. Looks like the 1400's and everyone alive then were insane. It was great. We left there and started walking towards Soho, stopping at Shakespeare's Globe, which was great. I bought my roommate Alexa a bust of Shakespeare, which she will likely kiss on a regular basis. We walked across the London Bridge and it was BEAUTIFUL. Very symmetric. I love the dreary weather. We wandered into a food market underneath a railway and I ate quail's eggs. They're small and come from speckled shells. Little bite sized things, that was an experience. After food, we took the tube to Soho and shopped and I ignored my aching feet as I bought a Polo jacket that I will presumably wear every day for the rest of my life. It reminded me of my dad's wardrobe. From Soho we went home, rested, then went out to a hole in the wall Indian place by our hotel and I got lentil soup that was perfectly average. We interacted with literally all of our table neighbors, and everyone was super friendly. I went home while the others went out for a drink and took some self portraits that I will appreciate in time. I felt like an alien, still kind of do, going to bed now because it is 2:00 am. Also, Heinz ketchup is everywhere. Go figure.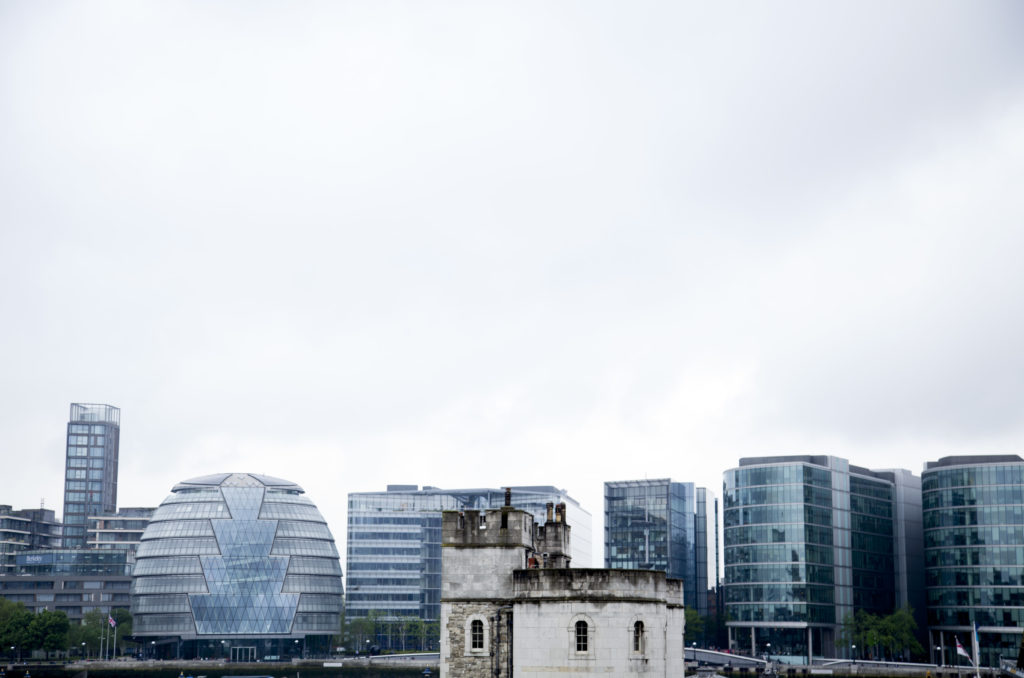 5/11/16: Second Day in Europe
This has truly been a day. We left at 9 to go to a bunch of media visits, and I learned a lot. The first one we went to was for a company called Battenhall, a young PR company with an intense focus on social media. The MD, Drew Benrie, had a lot of really great things to say, and we've already been in contact since then. I really clicked with the vibe of their company, and could definitely see myself contributing photographic work for them down the line. The second media visit was on a lot larger of a scale, and it had a larger focus on advertising. The company, BMB, was a huge advertising collective that produces work for massive companies, like Adidas and hotel chains. The only person who really stood out to me there was the Director of the Arts, Louise. Fantastic woman. She is the only head of art direction in the entire city, and loves being a female in power. A woman after my own heart. She did not hesitate to dive into the blatant unbalance between genders in the advertising world and I loved her for that. After her presentation we had a great conversation about being a Lady Boss and the effort that it takes. She is wonderful. The boss of BMB was nuts and I hated him a little. But he is going to space. Literally. Next year. He's invested endless amounts of money to fly into space so that is literally what he spent the entire time talking about. He lost me halfway. On the walk back, Princess Anne drove by us while I was screaming about how much I love spaghetti. Glad those two things are now forever related.  After all of the media visits were said and done, a bunch of us found a hole in the wall sushi place which was great. Really traditional with gorgeous decor. Then we bar hopped for the rest of the night, which was super fun. We were running around the streets of London, drinking cider and looking for a bowling alley. Happy days.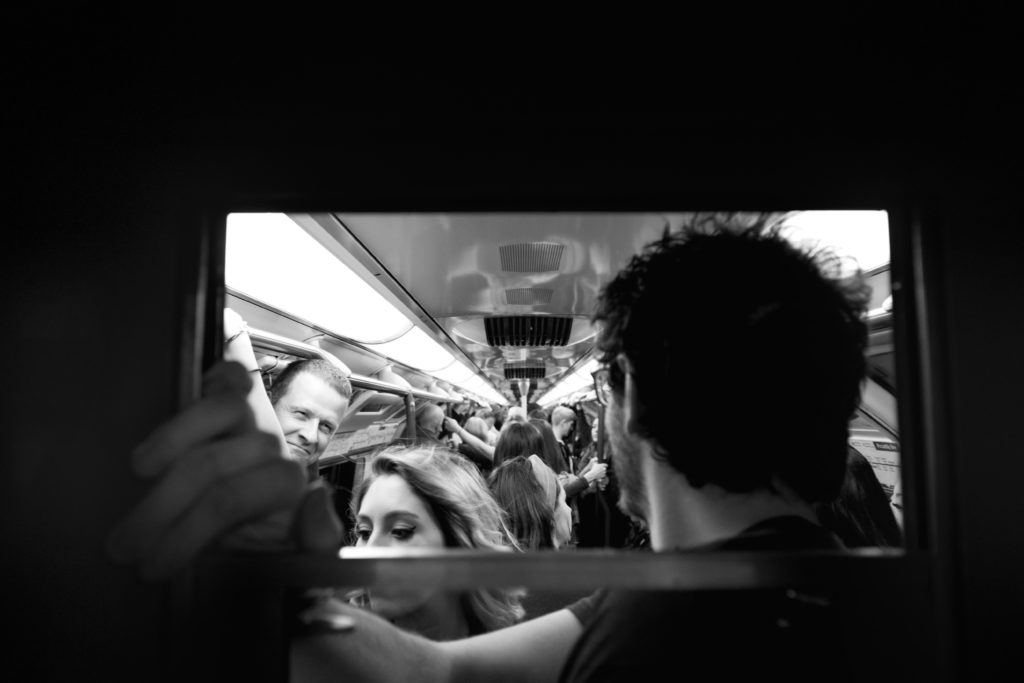 5/12/16: Last Day in London
Today I woke up in England, napped in France, and ate dinner in Belgium. I slept in a little in the morning, and then we spent our last hour in London wandering through an art museum. We saw an exhibit called This is a Voice, in which the artists displayed and celebrated the voice as the original instrument. There was this one soundproof box that you could sit in and listen to a woman singing in another language. I listened and heard an ancient tribal woman carrying water on a walk back to a village. Lauren heard a modern Indian woman pushing a baby on a stroller through a park from the same clip. Very cool. We departed for France via ferry, which was probably the most ridiculous mode of transport I've ever taken. It was huge and gorgeous. We arrived and drove through the French countryside to get to Belgium, which was so much easier to get into than France. France country side was beautiful and we drove through the sunset. Perfect. When we got to Belgium, I lost my mind. I have literally never been somewhere so beautiful and that is not an exaggeration. I didn't even care about coming here originally and now I am speechless, truly. Everything is old, cobblestone, close together. Pure magic. We wandered around until 2 a.m, just in awe of our surroundings. Rivers, canals, snug buildings, foreign languages. I could die happy at any moment. What an inspiring place for an artist.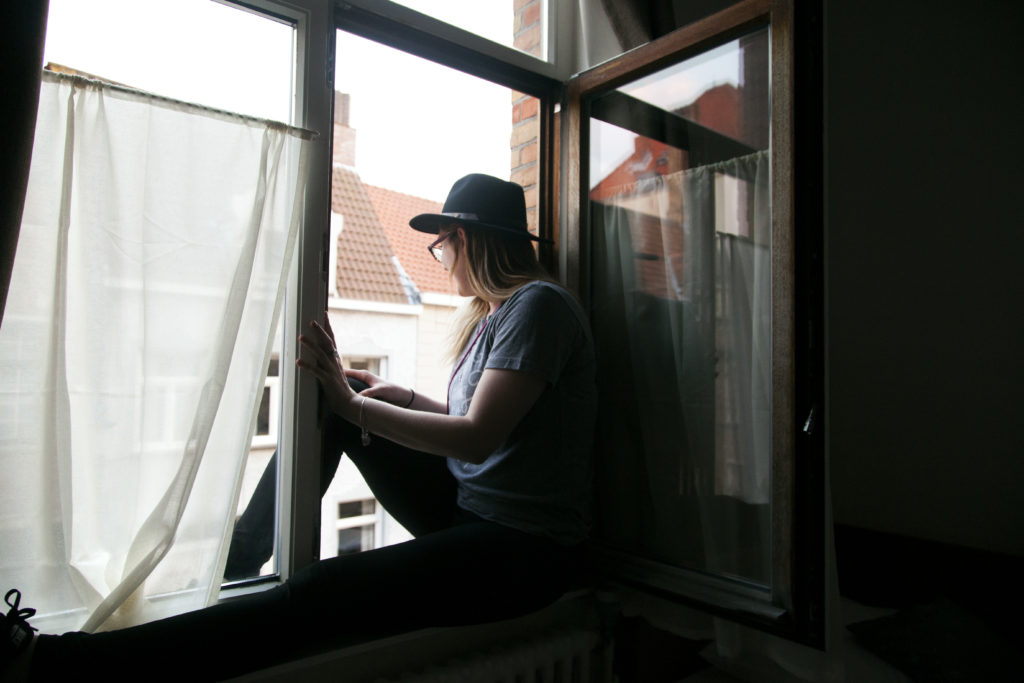 5/13/16: Bruge
My day in Bruge was wonderful, and I wanted to stay longer. We woke up early to take a walking tour of the beautiful, little city. We toured some churches and landmarks, and took an AMAZING canal ride. It was straight out of a movie; we took a canoe around the city. All of the little houses were so great. They were on the water and they were all so cute and tiny with great windows. I loved every single house, they were all so personalized and full of charm. So beautiful. The hotel had these windows that open all the way and you can just hang out of them for some fresh air. Very romantic. For lunch I had to have a Belgian waffle and some local Belgian beer, and it was all so sweet and great. Both were strawberry flavored. Both were perfect. We walked around all day, another ten miles in the books. I wandered into a random art collector's shop and ended up finding a perfect piece by a Japanese artist. The collector had an amazing collection, and we got into a really great conversation about being an artist and selling art in general. We connected on a lot of things in that world, and I'm really glad I went into the gallery. He ended up lowering the price of the piece for me, which was great. A truly kind soul. For dinner, we were meant to go to a completely different restaurant, but got lost. Instead, we saw a sign that we assumed to say "spaghetti" and we decided to stop in. It turned out to be a 500 year old cafe, populated by locals who barely spoke English. The place was built in 1515, and they still had some of the original glasses and things. It was very surreal to be in a small part of history in that regard. Everything in Europe is so  much older than the standard in America, and that makes everything a lot more interesting to me. For dinner I ate weird lasagna and drank more beer. Everyone is super proud of the beer that they brew locally here, and upon entering any food place the first thing that most waiters do is tell you what beers are made in house. I don't even like beer, but everything I drank was so smooth and delicious. We ended up just sitting in a hole in the wall bar for the majority of the night, trying beer and bonding with the people from class. Couldn't ask for a better day in Bruge. I really wish we could have stayed longer.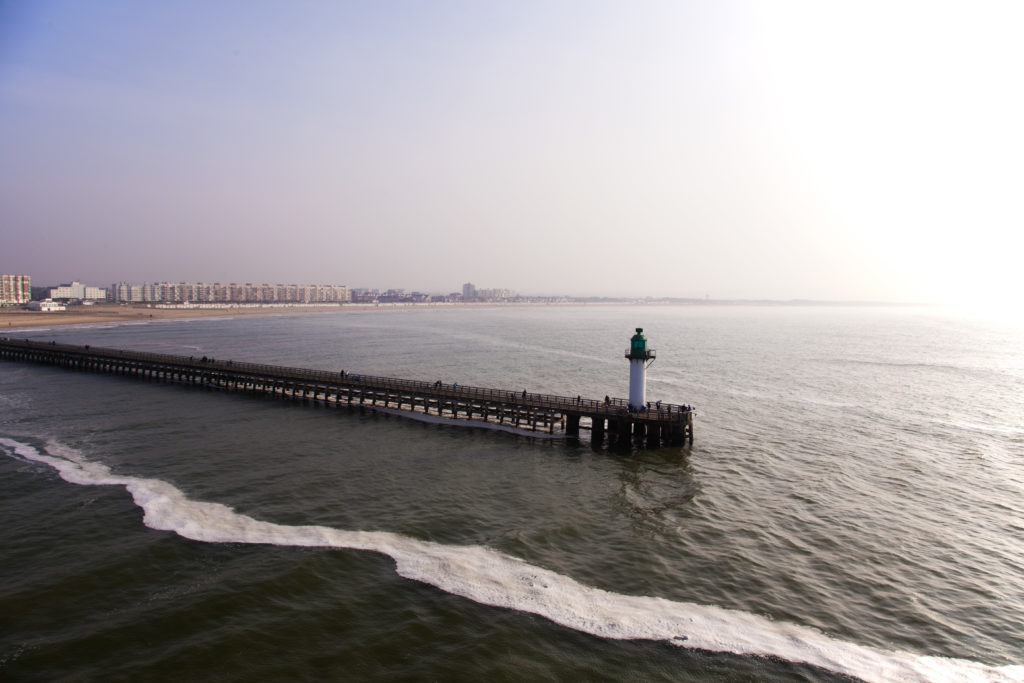 5/14/16 Transportation Day
Not too much happened today, we were mostly in between places. We did see some great views, though. This morning we left the most beautiful city I've ever been in and then went off to Amsterdam. I slept for most of the bus ride, which I very much needed. It's getting a little hard to bounce effortlessly out of bed at this point. When I woke up on the bus, I was greeted with simply the best view; it included a giant field of tulips. We exited the bus to explore the absolute magnificence of a huge tulip garden, which was called the Kuekenhof. In it there were so. many. flowers. They came in large quantities of every shape, size, and color you think of. The black tulips and the white/pink ones were my favorite out of what I saw, but I could have wandered throughout the garden forever. I also drank very strong coffee when we were stopped there, which I really needed after dozing in and out of sleep all between. Between the Dutch countryside and Amsterdam, I looked out of the bus window in awe at the sights. There were literal windmills, canals, and cows in abundance. It was fabulous. Mom, if you're reading this, you need to go here. There is so much about this place that reminds me of you. Let's go back together one day, eh? Anyway, when we got to Amsterdam, we settled into our rooms quickly and then left for dinner at a place by the hotel called Bret. I didn't love it, but Amsterdam isn't known for their food  namely. After a long dinner, we left to go explore the city. We walked a mile without getting lost, and walked by the tail end of a really great looking carnival, complete with snack tents and a ferris wheel. Very cool. It was raining a little, but not much could dampen our good moods.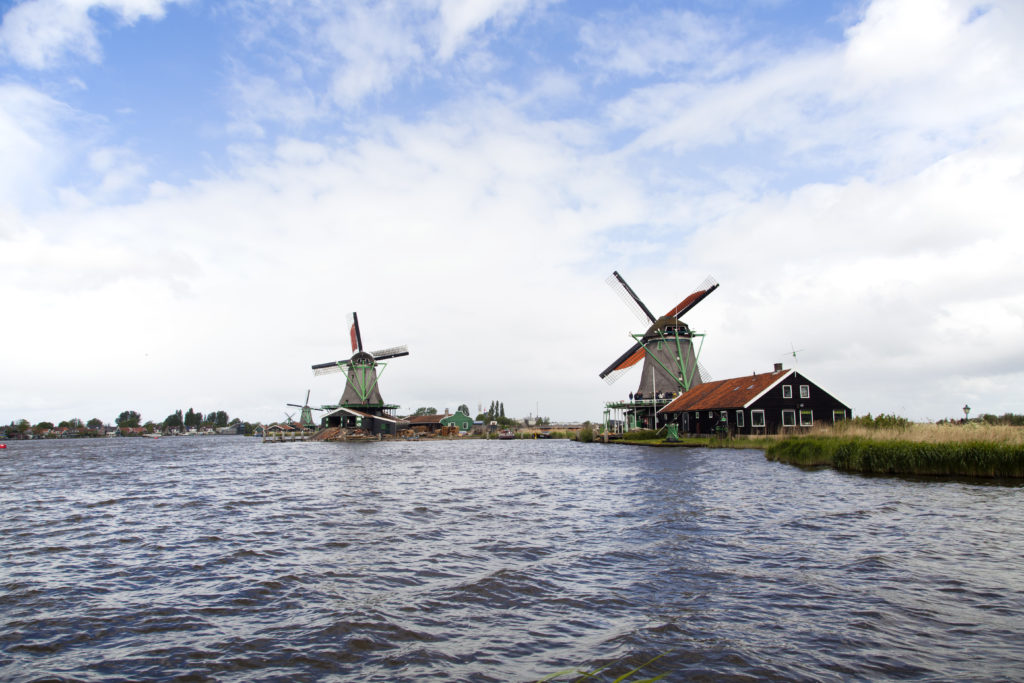 5/15/16: First Day in Amsterdam
Today has been an emotional day. We got to sleep in a bit, and didn't meet until 11;30. Much needed. I am forever tired on this trip, but I'm toughing it out. The first thing we did was take a bus back out to the countryside. Once we were there, we saw an amazing cheese demonstration from the Dutch country people. A nice woman explained to us the process of it all, and then we got to try a bunch of cheese. Oh. My. God. CHEESE. All of the cheese! I ate so many free samples I thought I was going to explode. I spent way too much money for cheese, and I regret nothing. Great purchase. From there, we went and saw a clog making demonstration. A man explained the process, which was very cool and a lot more complex than I initially thought. Apparently the wood, poplar, that the shoes are made with are really wet when they make the shoe, because the man blew into the shoe with his mouth and water came out. I had no idea. I would never actually wear the shoes, but this guy was walking around the place like it was nothing. From there, we went on an amazing canal ride through the city, which was great. There are so many amazing houseboats and I want to own them all. Then, we went to the Anne Frank house. She's always been a driving force behind my personality. There was a time in life when I would not be able to have a name for myself because I was a woman. There was a time when I couldn't have a name for myself because I was Jewish. There was a time when I couldn't have a name for myself because I was young. Now, in 2016, I am proud to  be all three and getting my voice heard. That's all Anne Frank wanted to achieve, and I will likely carry that fire. I can't believe that at this time last year I was at the Western Wall, the apparent peak of my religion, and today I was at Anne Frank's hiding spot, the apparent low point of the religion. Everything comes circle and for that I am grateful. Afterwards, we had dinner with some PPU alumni living in Amsterdam. which is nice. I really love it here, despite the cold, unwelcome weather.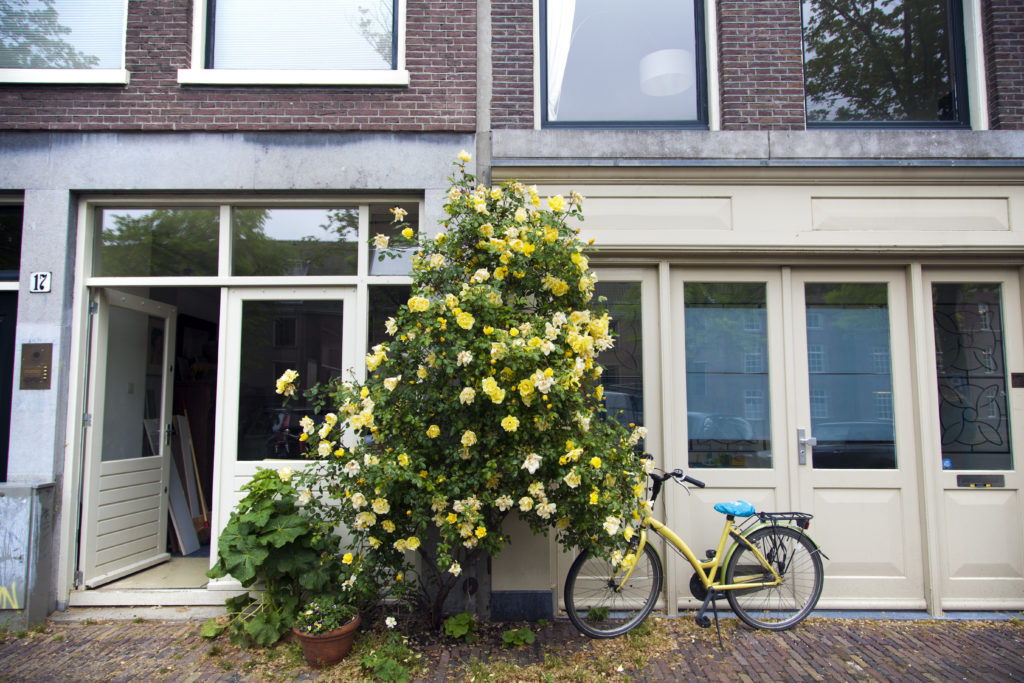 5/16/16 Second Day in Amsterdam
We saw a lot of really cool stuff today! We left in the morning to go to Amsterdam University, VU, to listen to a lecture conducted by a woman named Jolene. She's a professor of the college and led us into a conversation about the Dutch media's landscape across the Netherlands, not just in Amsterdam. We talked a lot about what kinds of media are popular in the country; we also discussed how newspapers are keeping up with the times during this digital age. We discussed what it means to be a journalist in the modern age, especially with the presence of abundant citizen journalism. After the meeting let out, we were directed into central station, where we all split off into smaller groups. a group of us decided to just get off a random stop, and that we did. We stumbled into a record and book store that had a lot of rare, old finds. Anthony bought a Jimmy Hendrix bootleg album and just about had a heart attack. From there, we walked until we found a street entirely filled with artists selling their work of all mediums. It was then my turn to have a heart attack. I almost bought roughly 5 different pieces and definitely would have, if I had more room in my suitcase. For dinner we ate at an Italian place, and I ate an entire bowl of spaghetti. No regrets. I also ate a cookie the size of my face, no change of initial commentary. We also walked into the Red Light District while it was still light out. It was filled with so many tourists that I wouldn't even consider it controversial. There were literally people wheeling their babies around in strollers. Anyway, we eventually found the Sex Museum and went in. Another unexpected reaction there, there ended up being a lot of art and genuinely interesting information. Yes it was flashy, but not everything was bad. I liked a lot of it and I'm glad I went. Turns out, people have been having sex and making art about it for the entirety of human race's existence. Go figure. Afterwards, we called it a night and left to go to bed moderately early. It was a beautiful day outside and I'm so happy the weather was nice for us to walk around. Very happy.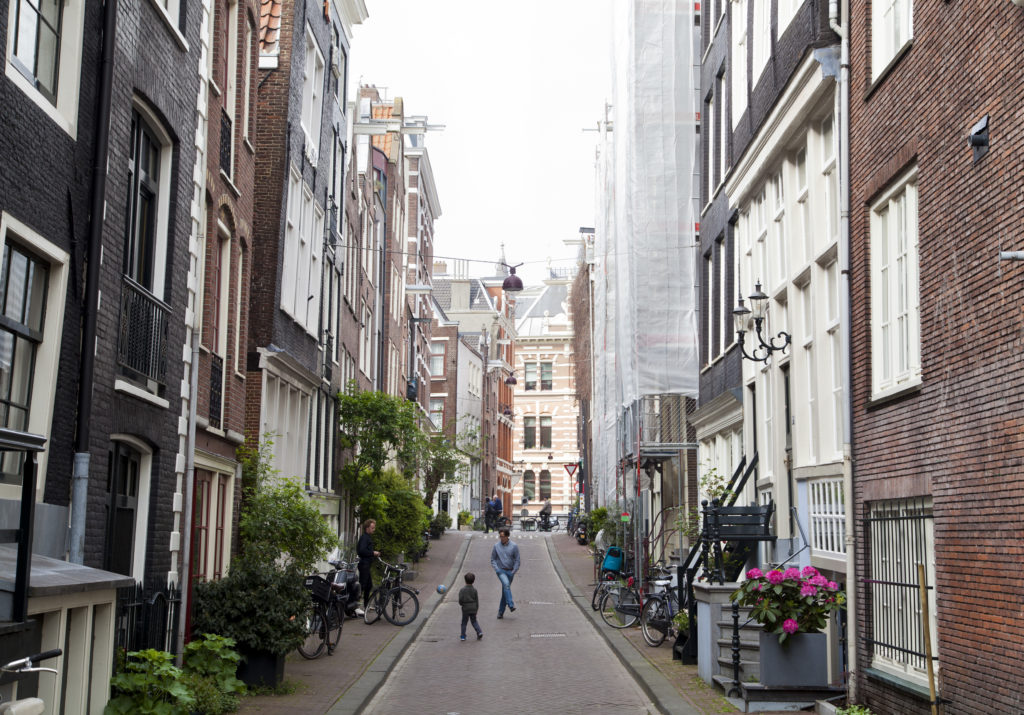 5/17/16: Another Day in Amsterdam
We started our day today by visiting two of the biggest newspapers in the nation, called Het Parool and De Volksrant.  First was Het Parool. We spoke to Melle, who after a brief history of the magazine mostly answered a lot of questions that the students proposed him. We learned that this newspaper was originally a Nazi resistance magazine during its formation during World War II. I thought that was really interesting, that paper in general seems like a tight knit community. We ate lunch at the office, I ate an average salad and avocado toast. Not too impressed with Netherlands food so far, but I guess they aren't known for their cuisine. After lunch, we headed over to deVolksrant, which is another paper owned by the same company. They were originally a Catholic newspaper but lost the affiliation in the 70's in favor of a more left stance. They eventually found their way to a no biased middle ground for their content. They provided us with a lot of really useful information, and I got into a good conversation with a photo editor there about my photography. He was really kind. After all of the meetings were done, we were all informed that tomorrow would be an early morning. With this in mind, we decided to just wander around the city. We went to an art store, got waffles, and relaxed by the canal. It could not have been more perfect. The weather is getting more and more amazing every day.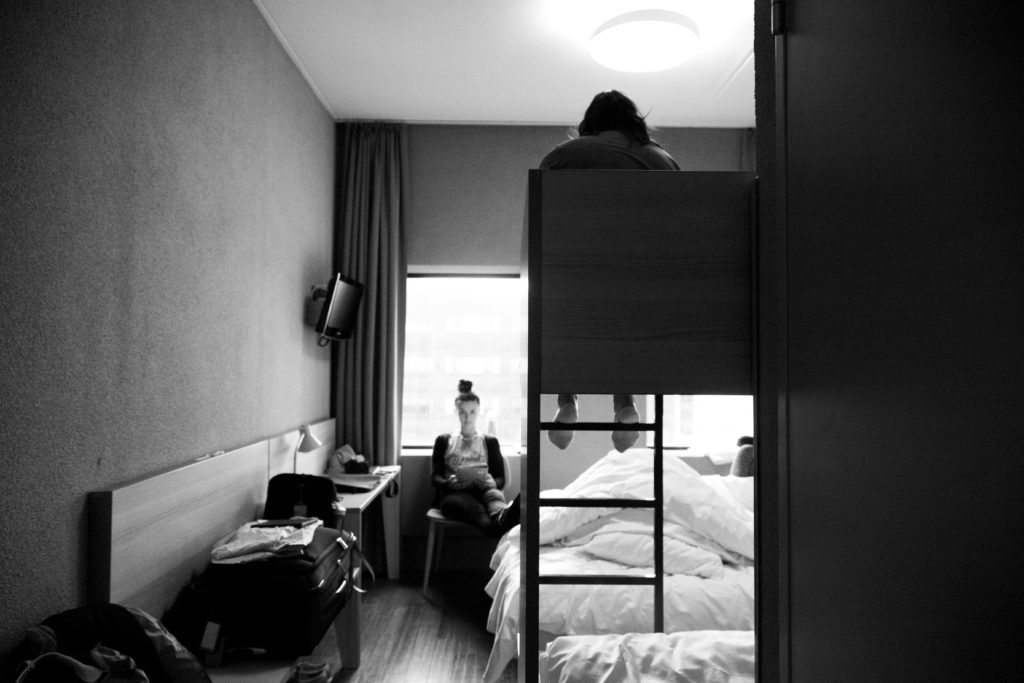 5/18/16: Another Day in Amsterdam
Today left me speechless! We finished up our media visits with a bang when we went to Ketchum, a PR and marketing company, and the World Press Photo exhibit of 2016. At Ketchum, the CEO of the company made us feel right at home in the office when he immediately gave us a real life project that he was working on. Espresso, the brand that creates those little throwaway coffee filters, was getting a bad rep and needed to revamp their public image. We brainstormed ideas and chatted for a while about how to develop an idea. From there, another employee led us in a different exercise about a marketing strategy for IB education, an international school. It made me realize that I am good at advertising and for exactly 4 minutes I wanted quit art school to make the big bucks. Happy, mom? Eh? My faith in the photographic arts was restored when we went to the World Press Photo Exhibit. Hallelujah! Back on track. The curator of the multimedia facet of the exhibit led us on a tour through the subjective best photos of the year. There was a ton of content relating to immigration, not just from Syria but from all parts of the world. Really, really  moving work. The integration of video work into this exhibition was a great choice; it extends the visual dialogue that photography creates into an even larger conversation. The director of multimedia gave me and the other photography a book filled with the bodies of work from the show, which was so kind and generous of him. Something I found really interesting was the conversation that happened around the photos. Everyone was discussing the work in different languages that I didn't understand, and it made me feel as if they could describe the way they were feeling in a more beautiful and accurate way than I could in English. This thought made me want to learn every single language in the world. That's the beautiful thing about photography; it speaks all languages. We spent a great deal of time in there, before heading out to explore the city even more. We walked into a ton of shops and meandered around before finding an Italian place. We walked in and I almost melted into a puddle. The kitchen was right out in the middle of the space, so we could see everything the chefs were doing. All of the tables were beautiful and wooden. The food was one of the best meals I've ever had. The group that I was with did nothing but talk about how in love we were for the entirety of the meal, and even that didn't do this place enough justice. I had vegetable spaghetti along with a bite of everyone's else's dish. Unreal. We stayed there for hours, with dessert and coffee to follow. The weather was perfect, the sun was shining, I could've stayed in the same spot forever.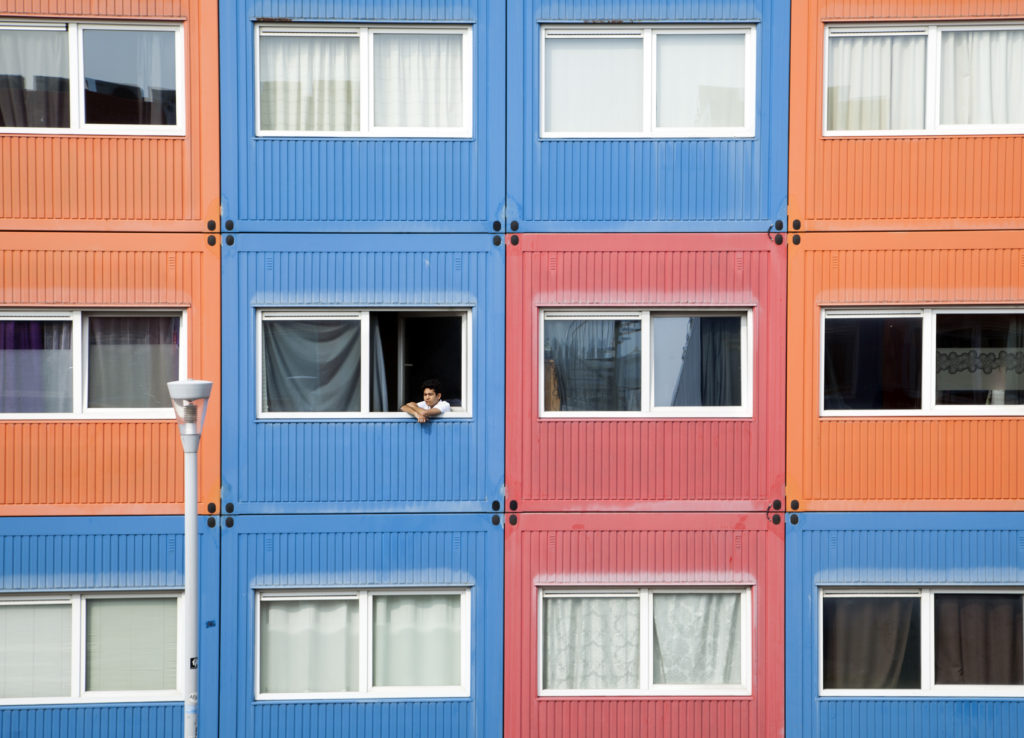 5/19/16: Last Day in Amsterdam
Please, just one more day?! This might be my favorite city of the trip. Today we had the entire day to just roam around, and we made the most of it. We were up and at 'em at 8, excited for the adventures ahead. We started off the day by traveling to Foam, a contemporary photography gallery that I loved. Featured there were vintage photographs of America in the 50's, taken by a local photographer of the time. He died and his photos weren't found and given recognition as an accurate portrayal of American life until recently. The photos were really interesting and painted a detailed picture on the common life of the American midwest during this time. I'm really glad we went; going to this gallery also made me think that a lot of art galleries are universal, which is an extension of the thought I had yesterday at the World Press Photo exhibit. It is truly magical to see that photography is a medium in which there are no barriers at all. We left the museum and were off to the NDSM wharf. The only way to get there was by ferry, which took us a second to find but once we found it, we were off. We had heard that this place was really weird and not tourist-y, which was a natural draw at this point in the trip. The ferry let us off, and we were immediately very confused and intrigued. As it turns out, this was a neighborhood in which the living spaces were made out of repurposed  shipping containers. They were scattered throughout the neighborhood, along with warehouses and some small stores and art spaces. Half of the place was gentrified; the houses were stacked three high by ten long and were all cleanly painted and organized. But just across the street, unpainted shipping containers were occupied by punk squatters and others who used the space as a way of low income housing. Housing in general is a huge problem in the Netherlands, there simply isn't enough of it to keep up with the growing population. This reins true especially for students, who occupy the majority of the developed houses in the area. I walked across an entirely graffiti covered warehouse that was the size of a huge parking garage to find that there were two men selling espresso in a small stand from one of the doors into the space, and that's when I knew I was very, very, far away from home. When we came back, we went on a dinner cruise with the rest of the class, and the water glowing with the lights of the canals and houses was overwhelming beautiful. I am truly exhausted and satisfied with this trip, and I couldn't ask for a better two weeks. Thanks so much, Helen. You did a wonderful job of putting up with us and organizing everything!