Point Park alum finds home in Amsterdam
By Jessica Federkeil
The scariest thing Matthew Dietrich, a Butler County native ever did was step on to an airplane, leaving behind everything he was accustomed to in life.
"The most frightening thing I've ever done wasn't serving my country or interviewing for my 'dream career,' " Matthew Dietrich said. "It was stepping onto a plane knowing that everything familiar to me, and all I was certain of would no longer be directly involved in my daily life."
The story of Dietrich's life-changing move goes back to 2008 when his then 10-year-old son began playing an online game. Dietrich says he opened an account on the game to monitor his son when he met a women from the Netherlands named Naomi.
"Naomi and I found ourselves in the same group of people," Dietrich said. "We started chatting there and then onto Skype, and about two years later we met in person."
Matthew Dietrich proposed to Naomi when she visited him for Christmas in 2011, and the couple were married in 2012. They remained in Butler for two years. In 2014 the couple decided to move back to the Netherlands to help care for Naomi's parents. Now this all reads better! It all makes sense, Jessica.
That move came with a number of adjustments for Matthew Dietrich to overcome, but he has a few good qualities that helped him.
"Matt is hard working, determined – also, stubborn – extremely loyal to his family and friends, smart, and a wonderful father," Naomi Dietrich, 24, said.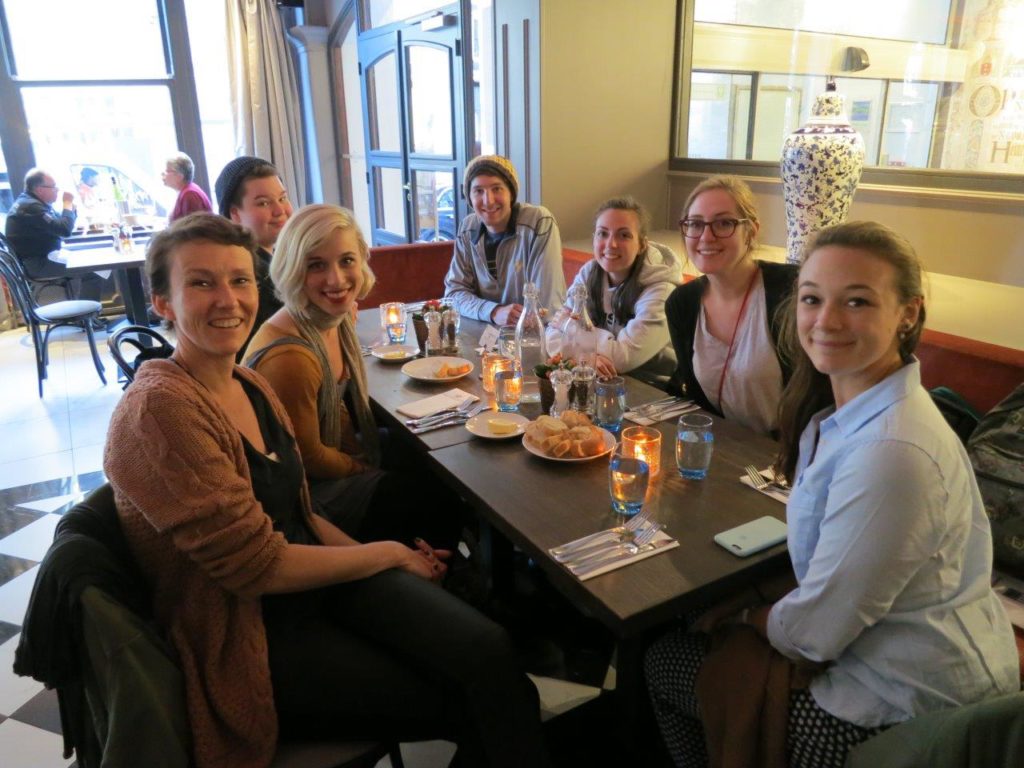 The largest adjustment was the language barrier. Matthew Dietrich says he would have never imagined he would be able to learn another language or adapt to an entirely different culture. Yet that is exactly what he has done. He started with six months of classes at a community center in the Netherlands when they first moved there.
"I am still nowhere near fluent in Dutch," he said. "But you need to know some of the language to get a job. The employers want to know that you are serious about living here before they take the time train you."
Matthew Dietrich, now 35, graduated from Point Park University in 2011 with a master's degree in criminal justice administration. He is currently teaching at Horizon College as an English as a second language to students in the criminal justice program.
As an English teacher Matthew Dietrich's supervisors told him as far as his students know, he speaks no Dutch. This is so the students strictly use English in the classroom.
"It is very interesting. I think I've learned more teaching it than I ever did in a classroom," Matthew Dietrich said. "My students all know English on some level from their basic education, so that is a big help. But teaching has not only improved their skill and confidence in their own abilities, but I think it has improved my Dutch as well."
Matthew Dietrich's first job in the Netherlands was pressure washing machinery in a factory. He said it was pure luck he fell into the teaching position. Matthew Dietrich contacted the school in the first week of February inquiring about a security position. Given his English speaking background, he was given an interview and ultimately received the teaching position with no prior experience.
"I honestly love it [teaching]," he said. "I've never wanted to be the person in an office all the time. I prefer being in the field. With teaching I get to meet my goal of not simply teaching what is necessary but showing my students how to become my boss one day."
Currently Matthew and Naomi Dietrich are each working part-time jobs. Naomi works in the production department of a grocery chain and as a housewife. The couple is essentially making as much as they would both be making working full time in the U.S.
"We're making ends meet easily, and it's such a good feeling that we can provide for our family with minimum work really," Naomi Dietrich said. "I work 16 hours a week now, and Matt works about 12. We have lots of time with our little boy, who loves having us around."
The couple is teaching their son, Linden, 2, to speak both languages. "It is very interesting raising him in a bilingual household," Naomi Dietrich said. "It is very funny to see Linden learn his way around both languages. For a while, he would say something in English only, like thank you, but not in Dutch. He would say other things in Dutch only."
Since his departure Matthew Dietrich has yet to return to the United States. However, the couple is currently considering a move back to his hometown next year to help care for his aging father. Naomi Dietrich said a few factors will determine whether that move happens, including the results of November's presidential election.
Matthew and Naomi Dietrich had final words of advice they wanted to share with the students they had dinner with in Amsterdam from Point Park University who were on the annual international media trip.
"Go for what you want, no matter what everyone else says," she said. "Take time to travel the world if you want or go for that one relationship everyone is doubting you on. Take the job at the smaller firm with less money because you like it better there than at a big corporate office. If it feels good to you, do it. What's the worst that can happen? Something goes wrong and you learn a lesson? That's never a bad thing. Live with no regrets!"
"Never pass up an opportunity that requires harder work than you're accustomed to; it may turn out better than you think," he said.